Terms and Conditions
Please read these Casumo Terms and Conditions carefully. They govern the use of all products and services on our website, including sports betting and casino games. It is important to understand that our Terms and Conditions constitute this document and are legally binding. They help prevent misunderstandings between Casumo and Customers, who register an account on our website or Casumo app.
By clicking "I accept the Terms & Conditions" when registering an account on Casumo, you confirm that you have read the full version of these Terms and the Privacy Policy and agree to abide by them for as long as you use our Services.
Casumo reserves the right to modify these Terms and Conditions as necessary, with prior notice to the Client of any material amendments. You have the right to refuse to accept the amended terms, however, if you do so, you will not be able to use our Services.
If you have any questions about the current terms of use, you may contact our customer support team at [email protected] Please do not utilize the Services if you don't agree to the current Terms. By using any of our Services, you agree to be bound by these Rules.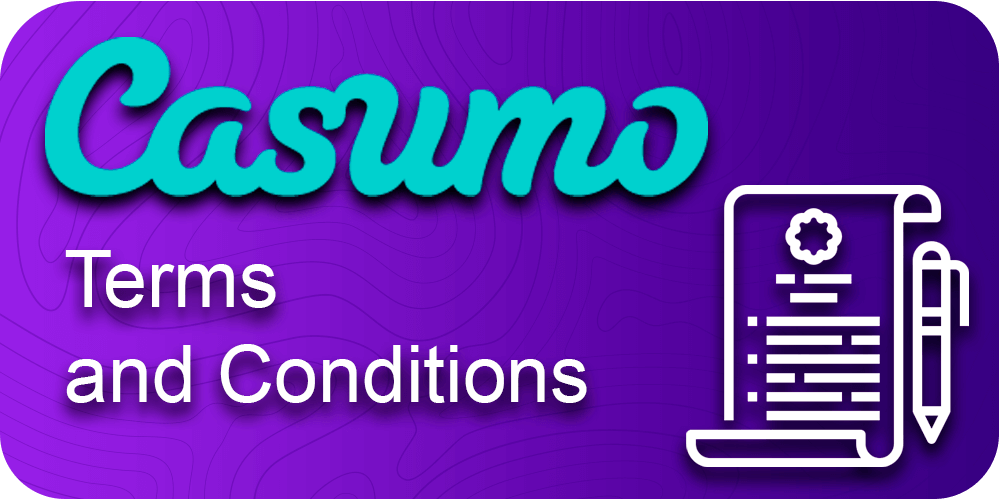 Requirements for the Client
By registering on our online website, you confirm that you are over the age of 18 or you meet the higher minimum legal age. As a minor, you cannot use our online website or any of our Services, including opening a gaming account. You also agree that it is your responsibility to check whether gambling is legal in your area of residence and to ensure that any rules are not violated.
If you are or have been within the past two years an employee of the Casumo Group, or your family members have previously worked for the Company, you are forbidden from using any Services on our site.
By creating an account on Casumo, you agree that playing Casumo casino and betting on sports online for real money cannot be considered a source of income. You are aware that gambling involves a possible risk of losing money and confirm the use of our Services is only for your personal reasons. The Client is solely responsible for his losses incurred through the use of our Services and does not have any right to make claims against us in respect of such losses.
All services, provided on our website, are intended for entertainment purposes only, in compliance with all laws and regulations. We prohibit the use of automated, robotic, electronic, and other devices that serve to give the Player an unfair advantage.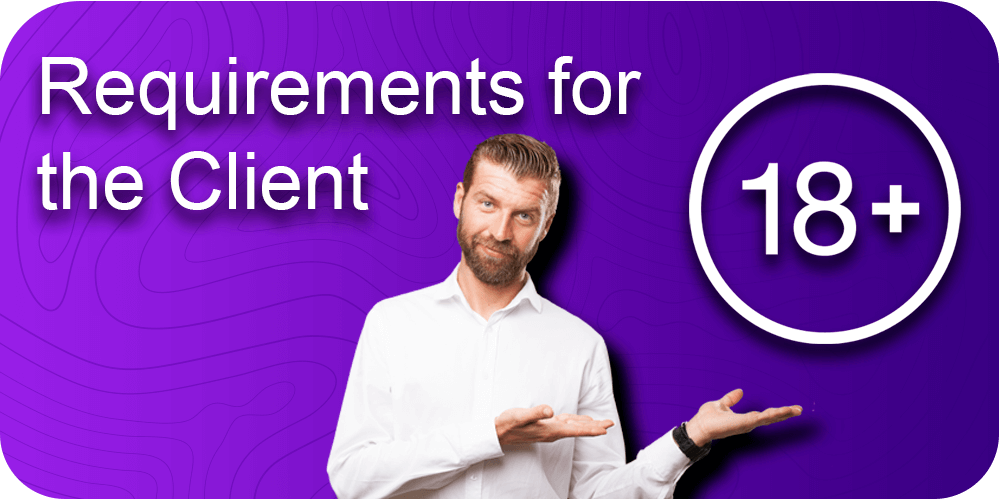 Account Creation
In order to access all of our Services, the Player must register an account on Casumo under his/her name. The Client may only have one active account. There may be one account per household and IP address. If You attempt to create more than one gaming account, we reserve the right to block all active accounts and cancel any bonuses and bets related to them.
The Customer is solely responsible for giving us correct personal information when registering an account. If false or misleading information is provided, the account may be blocked or closed.
When registering, it is necessary to choose a username and password. The Player is personally responsible for maintaining the privacy of his/her registration data. If you suspect that your account is subject to suspicious activity, please notify us immediately for appropriate action.
Casumo is required by law to verify your identity. We have the right to request any relevant documentation containing your name, age, address, occupation, and financial situation, in order to verify your registration information.
The owner of the game account can only use his bank account or any other debit card for cash transactions. The name of the cardholder must be the same as the name you used to register your account with Casumo.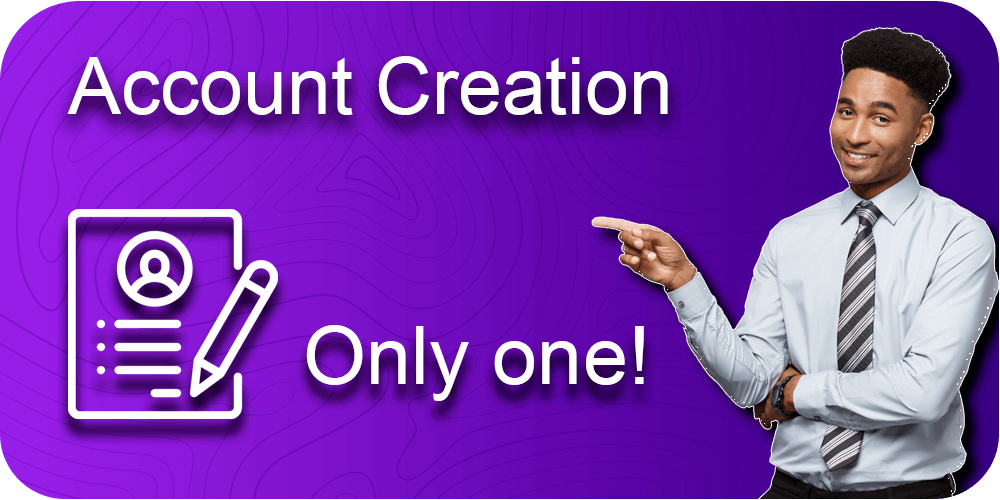 Closing an account
Casumo reserves the right to cancel bets, forfeit funds and close the gaming account in the following cases:
We have a reasonable suspicion of fraud by the Player, including collusion, card-counting techniques, and use of false or inaccurate information when using our Services.
If we suspect that the Player is using robotic, automated, electronic, or other devices to make automated decisions. The use of such devices is tantamount to fraud and in such cases, we reserve the right not to refund any account balance at the time of termination.
You access our Services through an account from a restricted area.
You knowingly used false, inaccurate, or misleading information to register for an account with Casumo.
We have a reasonable suspicion that you have used a bank account, debit card, or any other card that does not belong to you to make money transactions for deposits or withdrawals.
You have or have attempted to register more than one account with Us.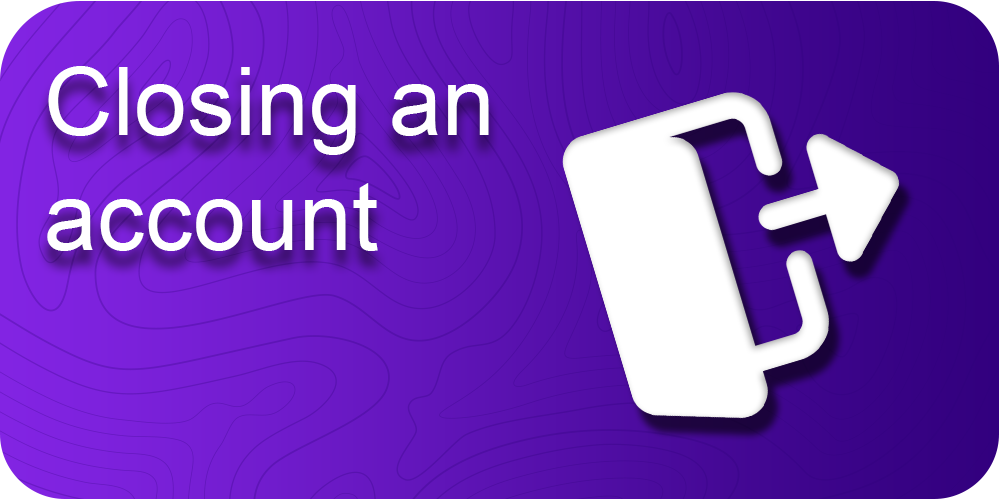 Deposits
Before you get access to sports betting or gambling for real money, you must make a minimum deposit. The minimum deposit requirements that apply to each payment system are outlined in the deposits section of your account.
You may use any payment method available in your jurisdiction to make a deposit. Payment processing time may vary depending on the method you select. The player can use the funds for betting and gambling as soon as they are credited to the gaming account in the form of a cash balance.
We reserve the right to charge a deposit processing fee.
The player can only use debit or credit cards, as well as other payment methods that are valid and belong to the user legally.
When making deposits in a currency that differs from that specified in the Client's account, we may convert the amount of your deposit into the denominated currency, depending on the circumstances. In such cases, the Customer will pay all currency exchange costs.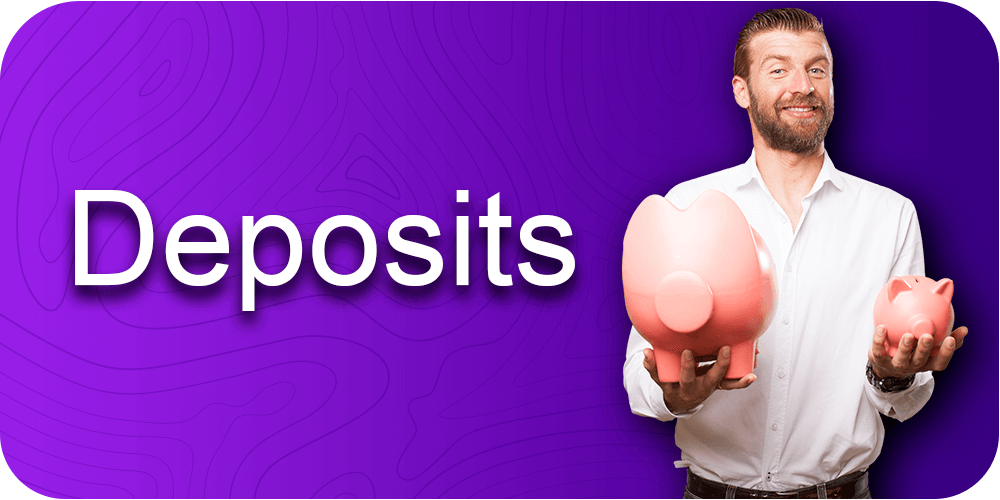 Withdrawal of funds
All available withdrawal methods and associated fees are listed on our website. They may vary depending on the Client's place of residence or location.
Withdrawals can only be processed in the name of the registered account holder. Payments can be made to any available withdrawal option, including debit and credit cards, bank accounts, e-wallets, and other payment methods. Whenever possible, we will pay out your withdrawals in the same way you deposited your account.
Funds that are marked as "bonus money", as well as funds that are stuck in an interrupted game, are not allowed to be withdrawn.
The processing time of the withdrawal request may vary depending on the circumstances and the selected withdrawal method. Nevertheless, a withdrawal attempt must be approved or denied within three business days. In case of cancellation of the money transaction, the funds will be returned back to your gaming account. We are not responsible for any lost funds as a result of Your or Our side's withdrawal cancellation.
We reserve the right to charge fees for processing withdrawal requests and withdrawals. They must be displayed at the cashier's checkout to confirm the withdrawal request.
Acceptance of the withdrawal request is possible only if the Player has made a deposit in real money and sufficiently wagered it. All withdrawal requests are subject to transaction limits and withdrawal methods.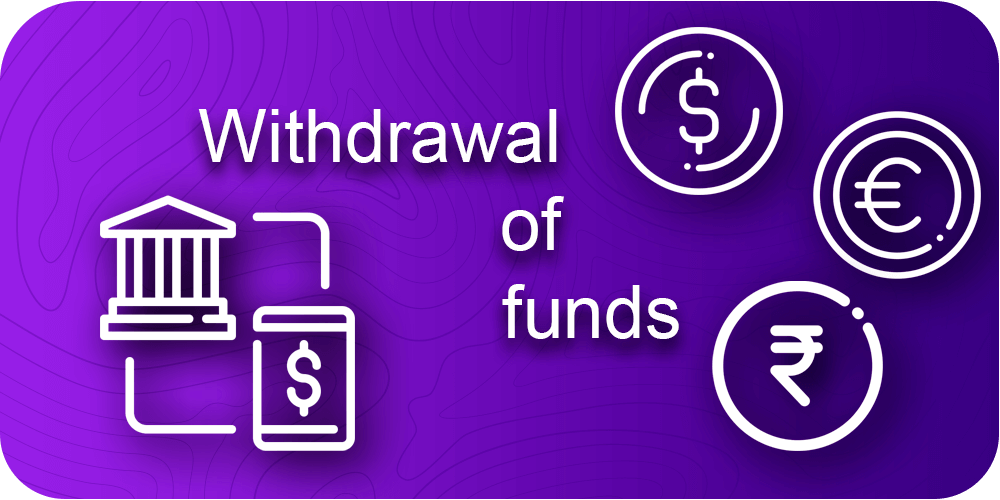 Permissible Use of Services
The Client may only use our Services for lawful purposes under the full Terms and Conditions set out in this document.
The Player may not transfer access to his/her account to any third party to participate in any of our Services. The Player understands and accepts personal responsibility for any material loss incurred by a third party in connection with the Client's account.
The Player is prohibited from transferring funds from his or her account to other Players on the Website or from receiving funds from other Players on his or her account. Accounts on our Website may not be sold, transferred, or purchased from other users.
You agree that you will not engage in any illegal activity, including fraud or collusion, in any of the games. You also promise that you will not use any software methods or devices to participate in any of the games for the purpose of taking advantage of them. In the event of suspicious behavior, we reserve the right to block your account and confiscate any funds.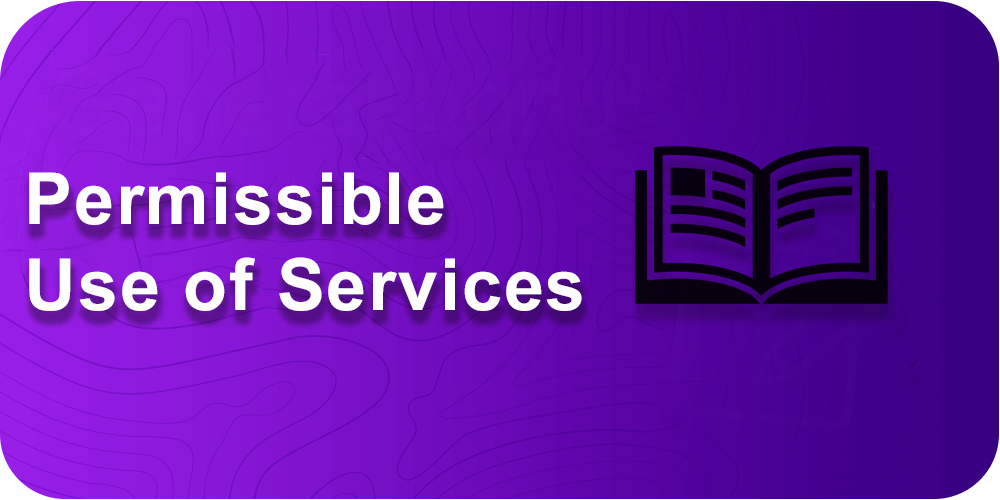 Exceptional Circumstances and Interrupted games
You acknowledge that your computer or mobile device and internet connection may affect the performance of our website. For this reason, we cannot guarantee that the online website will operate without delays, interruptions, and errors. In the event of Customer-side failures related to software, Internet connection, and device malfunction, we will not assume any responsibility.
It is possible to cancel and reject bets in cases where we consider them to be large, suspicious, or beyond our risk appetite.
In cases of a misconfigured bonus campaign, we reserve the right to change Player Balances, as well as other account information affected by the confusion.
The platform does not bear any responsibility for service interruptions and downtime, delays, as well as any technical violations during the gameplay. In such a case, it is possible to consider a refund.
The services of our website are available twenty-four hours a day, but we do not take any responsibility for the unavailability of the service for a certain period of time for any reason. We reserve the right to remove any games, make changes and adjustments, as well as suspend and discontinue any products and services.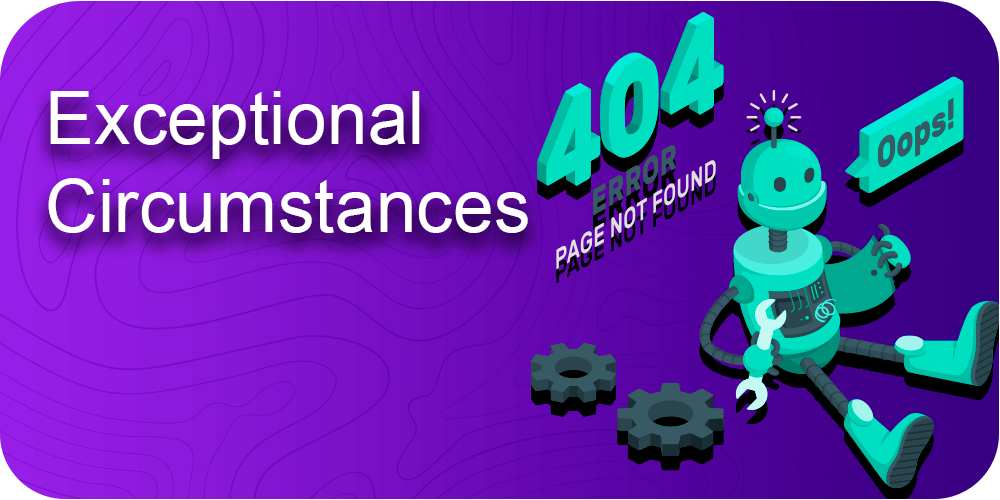 Limitation of Liability
You acknowledge that all Services contained on our site are intended only for personal entertainment purposes. You are not obliged to use our Services and you confirm that your participation is voluntary. Consequently, we will not be liable in any way for the Player's lost profits or any material losses.
We, our employees, and the software providers:
Do not guarantee the stable operation of the software, website, and games without interruption;
Do not hold liability for any loss, expense, or damage arising from a Player's use of our Services;
Do not guarantee that the software, website, and games will always meet the Player's intended use or specific requirements.
You understand and accept that any bets placed during the game failure will be void and funds received from the defective game will be deemed void.
All information available on our website is intended only for information purposes. We do not accept liability for any information errors, or for providing incomplete or inaccurate information.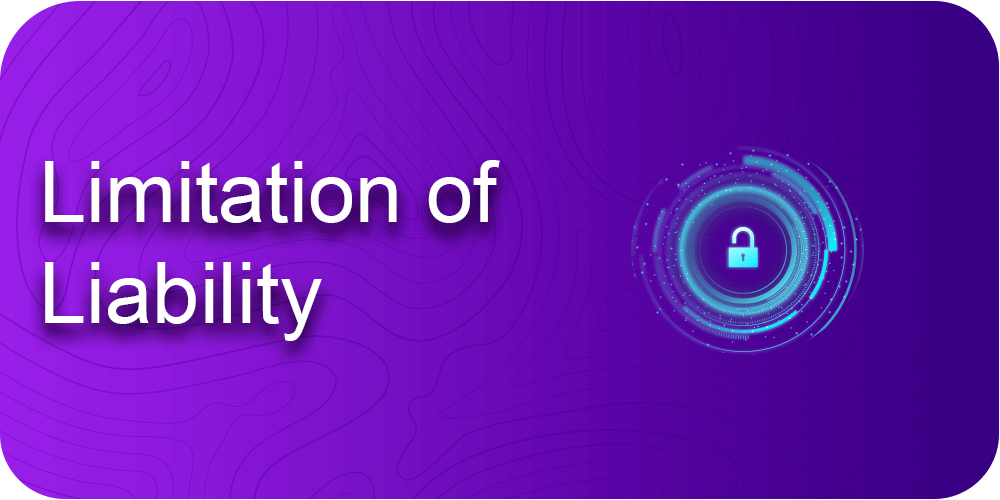 Entire Agreement
These Terms and Conditions constitute the entire agreement between the Player and Casumo with respect to the use of our websites and provided services.
The agreement doesn't create any partnership between the Player and Casumo, nor shall it be construed to create any form of partnership.
These Terms and Conditions shall be governed by the Government of Gibraltar, acting by the Gibraltar Gambling Commission, and interpreted under applicable laws.
Both parties agree that any dispute or claim relating to Casumo Terms and Conditions shall be subject to the exclusive jurisdiction of the Gibraltar Courts. We cannot accept liability with the laws of any other jurisdiction.