Casumo support
Casumo customer service is available 24/7. Our friendly technical specialists will answer all your questions, resolve the problems you have, and inform you about all the promotions and bonus offers.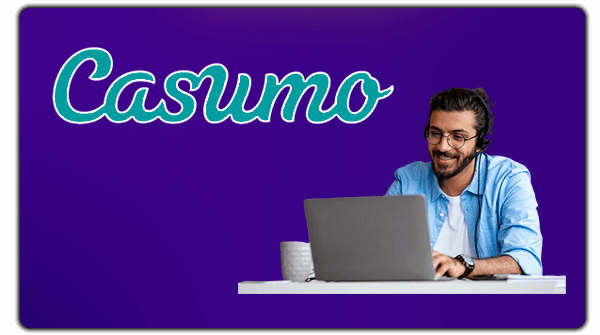 Technical support
If you are just a beginner, some things may not be clear to you. Or maybe you have some special question not specified in FAQ?
We care about our customers so you can contact us in any convenient way:
Casumo live chat – click the live chat button in the bottom right corner to start a chat. Our qualified staff will provide you with all the information you need.
E-mail us at [email protected], describe your issue and we will answer you as soon as possible.
Call Casumo helpline for anything urgent. Casumo customer service number in India is +35620106838.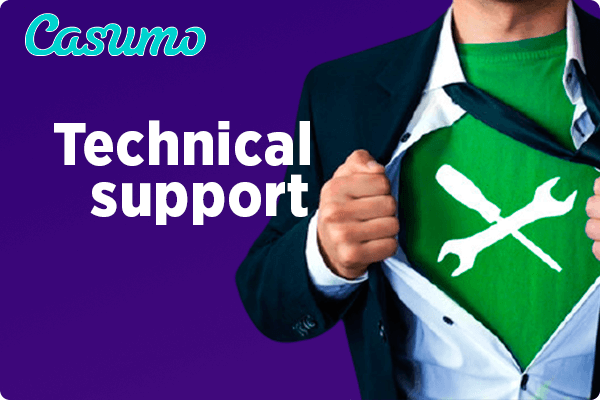 How to contact technical support from mobile
The simplest way to contact us from mobile is to call the hotline or to write to the chat. These ways both mean you will get our assistance immediately. Our specialists are always ready to help with all customer`s inquiries related to playing in the casino platform, they will tell you how to create an account, make a deposit, or withdraw your winnings.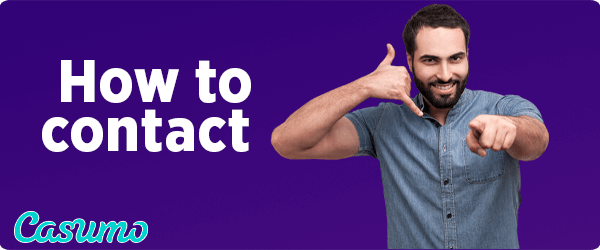 Technical questions
A lot of players contact the technical support service every day. Most of the queries are typical so for your convenience, we combined them in a special block. Now you can find a solution to your problem without contacting support.
Why are games slow?
First of all, make sure it's not about your internet connection (it's better to use a cable connection than Wi-Fi). Check for browser updates, remember that Google Chrome is preferred. Close all background programs.
What to do if the game freezes?
Do not worry, just re-enter the game. If you are not able to do this for some reason, the round will be completed automatically even if your device is frozen or you have lost your internet connection. You will find the winnings on your account as usual.
Why can't I open the game?
Perhaps, your connection to the server has been lost. Re-enter the game and try again. Sometimes you have to close your browser and start over. If the problem still exists, please contact our technical support.
How do I take a screenshot?
You may need to do this to contact technical support. Here's the guide:
Make sure the screen displays exactly what you need.
Press the Home and the Power button (for iPhone) or the Power and the Volume button (for Android) simultaneously.
Find this snapshot in your photos.
Email us the screenshot.